Sanofi Learnerships 2022/2023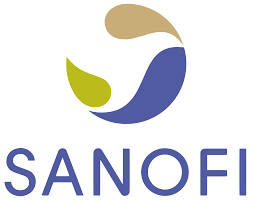 Application for Sanofi Learnerships in 2022, How to apply for the Sanofi Learnerships, as well as the prerequisites, eligibility, and application deadlines for the years 2022 and 2023 are all available on this Educative Page.
Are you looking for a South African Learnerships Programme 2022? Applicants who meet the requirements for the Sanofi Learnership 2022 are welcome to apply. Below is a breakdown of the steps you'll need to take to finish the application.
Sanofi Learnerships Application 2022
Are you interested in applying for Sanofi learnerships? All information about the Sanofi leadership application form, how to apply online, requirements, and the application closing date of 2022 can be seen on this Page.
If you want to gain new skills and advance your profession, learnerships are a fantastic option. Learnerships for 2022 are already available, and we always have the most up-to-date information for you.
You will receive training toward a full qualification when you enroll in a Learnership Program, but you will not be required to pay study fees. In fact, you will be compensated in the form of a stipend when you apply for a Learnership. This means that you will be paid monthly while serving on the leadership team; the amount you will be paid is determined by the Learnership's academic level.
Sanofi: Admin Learnership Programme 2022 / 2023
Role Purpose: To assist by performing extensive secretarial and administrative duties to facilitate the smooth and effective running of the department, inclusive of diverse travel arrangement, contractual and invoice processing, and training material Support.
Responsibilities:
Internal systems such as E-Buy, Concur, SharePoint, Teams
Arranging travel including flights, accommodation, and car hire
Coordination of internal meetings at the office including booking of meeting rooms, arranging catering etc
Supporting Product Managers, District Sales Managers and Representatives with their admin requirements.
The Learner will be part of the team co-ordinating the General Medicines Kick-Off Meeting and Cycle Meetings.
Spend time working within each of the BU's in General Medicines alongside each of the admin assistants to understand each area of work.
Ideally after a 3-month training period we will allocate specific responsibilities to the person to manage under the guidance from the team
Requirements:
Education: Matric and relevant tertiary qualification
Business (commercial) education tertiary degree would be advantageous
Skills and Competencies:
Strong administrative skills
Attention to detail
Willingness to learn new skills and systems
Hardworking
Team player
Good communication skills, both verbal and written
Proficiency in Microsoft Word, Excel and PowerPoint
Ability to take on a simple project to finalisation (with supervision if needed)
How to Apply  For Sanofi Learnerships 2022/2023
How to Apply
Apply Online for the Sanofi: Admin Learnership Programme 2022 / 2023
Summary
However, if you have any queries Regarding Sanofi Learnerships kindly leave a comment below and we shall provide you with the information you need As soon as possible.