Dis-Chem Learnerships 2023/2024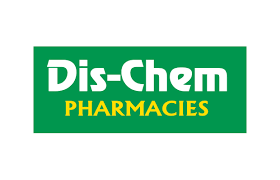 Application for Dis-Chem Learnerships in 2023, How to apply for the Dis-Chem Learnerships, as well as the prerequisites, eligibility, and application deadlines for the years 2023 and 2023 are all available on this Educative Page.
Are you looking for a South African Learnerships Programme 2023? Applicants who meet the requirements for the Dis-Chem Learnership 2023 are welcome to apply. Below is a breakdown of the steps you'll need to take to finish the application.
Dis-Chem Learnerships Application 2023
Are you interested in applying for Dis-Chem learnerships? All information about the Dis-Chem leadership application form, how to apply online, requirements, and the application closing date of 2023 can be seen on this Page.
If you want to gain new skills and advance your profession, learnerships are a fantastic option. Learnerships for 2023 are already available, and we always have the most up-to-date information for you.
You will receive training toward a full qualification when you enroll in a Learnership Program, but you will not be required to pay study fees. In fact, you will be compensated in the form of a stipend when you apply for a Learnership. This means that you will be paid monthly while serving on the leadership team; the amount you will be paid is determined by the Learnership's academic level.
Dis-Chem: Dispensary Support Learnership Opportunities 2023/2024
Dis-Chem Pharmacies has an opportunity available for a Dispensary Support Learner to join the team. The main purpose of this is to employ learners who are capable of doing and completing the learner basic pharmacist assistant course.
This course will equip learners to understand the underlying principles of all of the major areas related to the pharmaceutical environment and dispensing and promotes the notion of quality on the job learning.
Responsibilities:
Include but not limited to:
The sale of Schedule 1 medicines or scheduled substances.
Assist with the unpacking and merchandising of stock and cleaning of dispensary and OTC shelves approved by the responsible pharmacist.
Any other duties assigned to them by the Dispensary Manager.
Ensure accurate picking / packing / labelling and checking of medication and be aware of common dosages as well as important drug interactions.
Ensure that all medications, are checked for accuracy by a pharmacist and signed by a pharmacist.
Follow up with patients regarding script tracking report as requested by the dispensary manager and follow up appointments.
Assist with call centre scripts and patient service telephone calls.
Provide information to individuals in order to promote health.
Assist with scheme authorization of chronic, HIV and AIDS and oncology medication.
Report on low – / out of stock levels and stock errors to the dispensary manager.
Receive dispensary stock in accordance with the SOP set out by the company.
Requirements:
Grade 12 with Mathematics (HG), Life Science/Physical Science (obtained at least an average of 50%)
Competencies:
English and 2nd language – Read, write and speak.
Time management, deadline driven, dealing with pressure, attention to detail.
Good communication skills, listening, customer service/focus, problem solving, team player, conflict management, leading by example, accountability, professional conduct, trustworthy and honest.
Computer, numerical skills.
How to Apply  For Dis-Chem Learnerships 2023/2024
Please use the links given below to apply:
Location: Braamfontein, Johannesburg, Gauteng
Closing date: 18 October 2023
Apply Online for the Dis-Chem: Dispensary Support Learnership Programme
Location: Okavango, Cape Town
Closing date: 18 October 2023
Apply Online for the Dis-Chem: Dispensary Support Learnership Programme
Location: Panorama, Cape Town
Closing date: 18 October 2023
Apply Online for the Dis-Chem: Dispensary Support Learnership Programme
Summary
However, if you have any queries Regarding Dis-Chem Learnerships kindly leave a comment below and we shall provide you with the information you need As soon as possible.