Aspen Institute Internship 2023/2024 | Application Procedures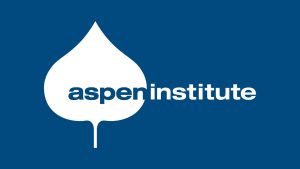 Do you want to participate in a South African Internship Programme in 2023? Applications for the Aspen Institute Internships Program are now being accepted. The following is a list of the actions you'll need to complete the application.
 Aspen Institute Internship 2023/2024, How to Apply Online, Internship Requirements, Eligibility, Application Form Pdf Download, Application Deadline, Wage Scale, Sample Interview Questions, and more.
Aspen Institute Internship 2023 Application Details
An internship is a brief period of work experience provided by a company for a specific purpose. Internships are employed in a variety of settings, including corporations, non-profits, and government entities. Students and graduates who want to develop relevant skills and experience in a specific field generally participate in them.
Aspen Institute: Projects Internship Programme 2023/2024
As an integral member of the team, the Projects Intern will contribute significantly to the creation of a robust entrepreneurial ecosystem in Southern Africa, thereby fostering long-term sustainable economic growth.
This paid internship will be from November 2023 to April 2024. The pay is ZAR9,000 per month, with expectations of working hours being 40 hours (Monday to Friday).
Salary:ZAR 9,000 – 9,371.50/month
Responsibilities:
Day to day work involves supporting ANDE's local Chapter's team with research, project implementation, administrative, communications (social media, chapter update and newsletter), database, and event projects.
Running event logistics (virtual and in-person) including setting up the event page, recommending appropriate venues, webinar support on zoom and Microsoft teams, marketing the event, sourcing and managing suppliers, registering attendees and updating campaigns.
Updating information in our local chapter database, communicating with members to confirm data, knowledge sharing of research reports to our members and supporting all staff with a variety of administrative needs.
Writing and proofreading blog posts, reviewing and compiling newsletters and chapter updates.
Assisting with social media posting on LinkedIn and Twitter.
Researching potential member opportunities, staying up to date on various topic areas of interest to ANDE members, i.e. gender equity, environmental action, job creation, etc
Requirements:
An undergraduate, graduate student or recent graduate wanting to learn about entrepreneurship in emerging markets
Excellent writing and communication skills
Ability to work with minimal supervision and remotely
Adaptable – able to support multiple ongoing projects and pivot to new tasks quickly
Strong attention to detail
Microsoft Office Suite proficiency
Experience managing databases (Salesforce experience preferable)
Graphic design and communication skills (preferable)
Conclusion
However, if you have any queries Regarding Aspen Institute Internship kindly leave a comment below and we shall provide you with the information you need As soon as possible.