The National Museum Internship 2022/2023 | Application Procedures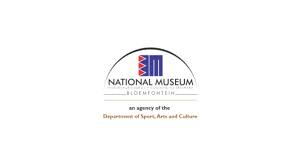 Do you want to participate in a South African Internship Programme in 2022? Applications for the The National Museum Internships Program are now being accepted. The following is a list of the actions you'll need to complete the application.
 The National Museum Internship 2022/2023, How to Apply Online, Internship Requirements, Eligibility, Application Form Pdf Download, Application Deadline, Wage Scale, Sample Interview Questions, and more.
The National Museum Internship 2022 Application Details
An internship is a brief period of work experience provided by a company for a specific purpose. Internships are employed in a variety of settings, including corporations, non-profits, and government entities. Students and graduates who want to develop relevant skills and experience in a specific field generally participate in them.
The National Museum, Bloemfontein invites applications for the following positions SCM ADMINISTRATOR and Presidential Stimulus Programme 3 (PESP3).
National Museum, Bloemfontein is seeking dedicated and motivated graduate interns to gain experience in an internship.
This opportunities are located in Bloemfontein.
WORK BASED EXPERIENCE OPPORTUNITY FOR GRADUATES INTERN SCM ADMINISTRATOR: NATIONAL MUSEUM, BLOEMFONTEIN 12 MONTHS
Applicants must have recently completed an undergraduate National Diploma or Degree qualification at NQF Level 6. (Commerce, Supply Chain Management, Accounting, Finance, or Legal) and requires work experience;
Applicant must have strong financial skills, be computer literate (MS Word, Excel and PowerPoint) and have excellent report writing and minute taking skills.
PESP3 INTERNSHIPS at OLIEWENHUIS ART MUSEUM 2x FULL TIME FIXED TERM VACANCIES (4 Months)
Recent graduate with a Visual Art/ Fine Art qualification (minimum Diploma).
Excellent knowledge and experience working with MS Office and knowledge and experience of the Adobe design package will be an advantage.
Graphic Design/ web development/ photography/ videography will be an advantage and must be clearly indicated on CV.
Must be able to plan, implement and report on a variety of activities with meticulous attention to detail.
Must be willing and able to focus on repetitive administrative tasks, including filing, and creating/ updating registers and lists.
The ability to work under pressure and keeping to tight deadlines as well as prioritization of work without compromising standards.
Practical knowledge and / or experience of visual art and heritage would be an advantage.
Excellent communication skills and the ability to communicate in English (speaking Sotho would be an advantage).
Fair presentation skills
Enthusiasm and a willingness to learn.
Conclusion
However, if you have any queries Regarding The National Museum Internship kindly leave a comment below and we shall provide you with the information you need As soon as possible.