SoluGrowth Finance Internship 2022/2023 | Application Procedures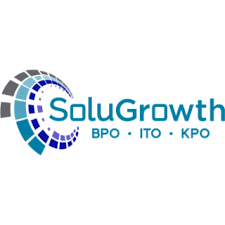 Do you want to participate in a South African Internship Programme in 2022? Applications for the SoluGrowth Finance Internships Program are now being accepted. The following is a list of the actions you'll need to complete the application.
 SoluGrowth Finance Internship 2022/2023, How to Apply Online, Internship Requirements, Eligibility, Application Form Pdf Download, Application Deadline, Wage Scale, Sample Interview Questions, and more.
SoluGrowth Finance Internship 2022 Application Details
An internship is a brief period of work experience provided by a company for a specific purpose. Internships are employed in a variety of settings, including corporations, non-profits, and government entities. Students and graduates who want to develop relevant skills and experience in a specific field generally participate in them.
Applications are now open for a finance internship at SoluGrowth. This opportunity is perfect for TVET College students and graduates.
SoluGrowth is looking for a TVET Finance Internship for 18 Months at Rosslyn (Pretoria) to assist their Finance Team with various generalist finance responsibilities.
The Intern will gain exposure to the day-to-day processes which will include Accounts Payable, Vendor Management, Cashbook Reconciliations, and other departmental administration processes.
Responsibilities
Capturing of transactions on the accounting system.
Ensuring cash claim expenditure is accurate and timeously.
Processing payments onto the banking system.
Processing entries on the bank account on the accounting system e.g., payment runs, bank charges, and interest.
Processing of bank reconciliations.
Accurately and timeously capturing credit card expenditures across the business, as required.
Participate in outstanding claims investigations and execute new applications for credit cards.
Participate in the new vendor creation process.
Requirements
Qualifications & Experience
Matric Certificate.
N6 Certificate (TVET College) in Finance.
Minimum of 0 to 1 year of working experience.
Sound knowledge of Financial Management.
Core competencies & attributes
High attention to detail and delivery orientated.
Comfortable working in a fast-paced and challenging environment.
Excellent MS Word and MS Excel skills.
Effective verbal and written communication skills.
Able to manage time, prioritize and adhere to strict deadlines.
Able to solve problems logically.
Good interpersonal skills and ability to work in a team.
Strong organization and time management skills with the ability to work without distraction.
Team player and motivated to learn with a strong desire to take on a new challenge.
Conclusion
However, if you have any queries Regarding SoluGrowth Finance Internship kindly leave a comment below and we shall provide you with the information you need As soon as possible.