GIBB SVA Architect Internship 2022/2023 | Application Procedures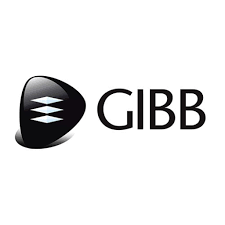 Do you want to participate in a South African Internship Programme in 2022? Applications for the GIBB SVA Architect Internships Program are now being accepted. The following is a list of the actions you'll need to complete the application.
 GIBB SVA Architect Internship 2022/2023, How to Apply Online, Internship Requirements, Eligibility, Application Form Pdf Download, Application Deadline, Wage Scale, Sample Interview Questions, and more.
GIBB SVA Architect Internship 2022 Application Details
An internship is a brief period of work experience provided by a company for a specific purpose. Internships are employed in a variety of settings, including corporations, non-profits, and government entities. Students and graduates who want to develop relevant skills and experience in a specific field generally participate in them.
GIBB is looking for another talented professional to complement their team, in the form of a Intern. This would be for an architect internship so check if you meet the requirements and apply.
As a subsidiary, SVA International retains a range of building service capabilities covering engineering expertise, architecture, environmental and sustainability, urban design tenant management and building management systems. The GIBB multi-disciplinary team sector designs mechanical, electrical, and public health systems required for safe, comfortable, sustainable, and energy-efficient installation and operation of modern buildings.
Key Performance Areas (KPAs)
Develop and be responsible for aspects of the project design and development
Assist with the production of design and technical documentation aligned to the project brief
Produce design concept and follow through to the construction stage
Pre and Post contract administration
Assist management with the coordination of the project team and program
Research, programs, plans, designs, and administers building projects for clients, applying knowledge of architectural design, construction detailing, construction procedures, zoning and building codes, and building materials and systems
Assists in research and coordination of materials and products for project specifications.
Interfaces with senior management and project managers.
Attend site meetings
Job Requirements
Qualification:
BAS qualification (Bachelor of Architectural Studies)
Person Requirements:
Competent knowledge in Autodesk Revit
Basic knowledge CAD
Basic knowledge of 3D programmes (Photoshop/ Lumeon)
Ability to understand and formulate designs
Technical knowledge of construction
Strong verbal and written communication skills.
Strong critical thinking, problem-solving and technical skills
Conclusion
However, if you have any queries Regarding GIBB SVA Architect Internship kindly leave a comment below and we shall provide you with the information you need As soon as possible.