Johannesburg Water Internship 2023/2024 | Application Procedures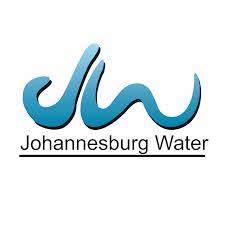 Do you want to participate in a South African Internship Programme in 2023? Applications for the Johannesburg Water Internships Program are now being accepted. The following is a list of the actions you'll need to complete the application.
 Johannesburg Water Internship 2023/2024, How to Apply Online, Internship Requirements, Eligibility, Application Form Pdf Download, Application Deadline, Wage Scale, Sample Interview Questions, and more.
Johannesburg Water Internship 2023 Application Details
An internship is a brief period of work experience provided by a company for a specific purpose. Internships are employed in a variety of settings, including corporations, non-profits, and government entities. Students and graduates who want to develop relevant skills and experience in a specific field generally participate in them.
Johannesburg Water invites applications for an Internship below. The Internship Program will run for a period of 12 months starting in January 2023.
Applicants who have benefited from previous internship programme and have formal employment in any of the above fields will not be considered.
Stakeholder Relations Internship
Requirements
Unemployed graduates in possession of the required qualification.
Bachelor of Administration (Public Administration) degree
Applications are only open to South African citizens between the ages of 18 and 35 years.
HOW TO APPLY
Johannesburg Water will ensure that its selection and recruitment process is employment equity compliant and in line with its EE plan.
For this internship position, preference will be given to women and people with disabilities.
Please note the following: Applicants who have benefited from a previous internship program and have formal employment in the above field will not be considered. Johannesburg Water will not make provision for transport and or accommodation to any candidate attending the interviews or any appointed candidate from or outside Gauteng Province.
Applicants must complete all the fields on the JW Internship Application form in order to be considered. Incomplete application forms will not be considered. 
CLICK HERE TO VIEW GENERAL WORKERS OPPORTUNITY
Conclusion
However, if you have any queries Regarding Johannesburg Water Internship kindly leave a comment below and we shall provide you with the information you need As soon as possible.