IMasFinance Co-Operative Internship 2022/2023 | Application Procedures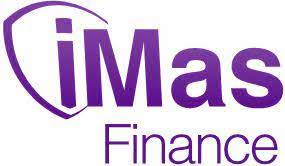 Do you want to participate in a South African Internship Programme in 2022? Applications for the IMasFinance Co-Operative Internship Program are now being accepted. The following is a list of the actions you'll need to complete the application.
 IMasFinance Co-Operative Internship 2022/2023, How to Apply Online, Internship Requirements, Eligibility, Application Form Pdf Download, Application Deadline, Wage Scale, Sample Interview Questions, and more.
IMasFinance Co-Operative Internship 2022 Application Details
An internship is a brief period of work experience provided by a company for a specific purpose. Internships are employed in a variety of settings, including corporations, non-profits, and government entities. Students and graduates who want to develop relevant skills and experience in a specific field generally participate in them.
IMasFinance Co-Operative Learnership Programme 2022 / 2023
The 12-month Internship programme is available to suitable individuals who wish to obtain qualifications in Debt Recovery whilst gaining practical working experience.
The Internship Candidate will earnestly undertake all learning and tasks provided in order to obtain the stipulated NQF qualification.  Candidates will capitalize on every opportunity presented, learn from every activity, and in so doing gain, much-desired work experience.
Responsibilities:
During the Internship program, the learners will be exposed to the following but not limited to:
Secure promise to pay members in arrears
Attend to routine correspondence about collections or recovery issues
Handle queries from debt collectors and members
Solve practical problems and deal effectively with members.
Ensure member information and collection activities are recorded on the IT system
Report on portfolios
Administer the repossession of vehicles and demands
Liaise with valuators, tracers, sheriffs, and lien holders
Handle legal collections queries and follow up on legal processes
Monitor progress on judgments
Assist in handover legal cases to debt collectors and attorneys
Assist in managing portfolios for attorneys and for debt collectors
Assist with processing payments to attorneys and debt collectors
Maintain internal and external relationships
12 months Internship contract, with a monthly allowance of R4 500
Requirements:
Grade 12 with standard Mathematics and/or Accounting
Currently not registered for any studies
Currently not working
Opportunity is available to previously disadvantaged youth.
NB. Applicants must be available to start with the Internship in September 2022
Conclusion
However, if you have any queries regarding IMasFinance Co-Operative Internship kindly leave a comment below and we shall provide you with the information you need As soon as possible.