CHIETA Internship 2022/2023 | Application Procedures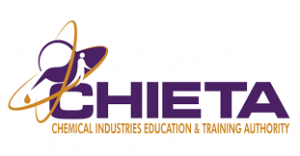 Do you want to participate in a South African Internship Programme in 2022? Applications for the CHIETA Internships Program are now being accepted. The following is a list of the actions you'll need to complete the application.
 CHIETA Internship 2022/2023, How to Apply Online, Internship Requirements, Eligibility, Application Form Pdf Download, Application Deadline, Wage Scale, Sample Interview Questions, and more.
CHIETA Internship 2022 Application Details
An internship is a brief period of work experience provided by a company for a specific purpose. Internships are employed in a variety of settings, including corporations, non-profits, and government entities. Students and graduates who want to develop relevant skills and experience in a specific field generally participate in them.
CHIETA: Admin Internship Programme 2022 / 2023
There are multiple exciting Internship positions for  Admin Interns within the CHIETA.The purpose of these positions are to provide administrative support to the ETQA business unit within the CHIETA. These positions report to the ETQA Manager.
Stipend: R7, 000.00 (Seven Thousand Rands)
Contract Duration: 24 Months Contract
Responsibilities:
Receive documents to be filed (includes day-to-day items, audit files and correspondence).
Sort documents according to the specific departmental requirements.
Ensure that manual and electronic file identification registers are accurate.
Deal with requests for files from all departments.
Check documentation against data captured.
Capturing of Assessor and Moderator data on the Chieta MIS system.
Sending out acknowledgement letters after receiving documents from stakeholders.
Attending to provider/stakeholder queries.
Packaging and distributing trade certificates to learners and/or SDPs.
Conducting of first level verification on Learner certificates prior to submission to the Certification Specialist for final verification.
Attend to any other relevant and reasonable tasks as may be required
Requirements:
Diploma / Degree in:
Business Administration
Public Administration
Administration
HRD Practices
ETD Practices
Project/Education
Skills and Competencies:
Planning and Organisation Skills Communication (oral and written)
Problem solving ability
Diversity awareness
Confidentiality, ethics, integrity, and professionalism
Detail orientation
Teamwork
How to Apply  For CHIETA Internship 2022
How to Apply
Interested persons are invited to submit their CVs by E-mail to: [email protected] on or before closing date.
Candidates living with a disability who meet the below requirements of the positions are encouraged to apply.
If no feedback is provided to applicants by 30 November 2022, please regard your application as unsuccessful.
Conclusion
However, if you have any queries Regarding CHIETA Internship kindly leave a comment below and we shall provide you with the information you need As soon as possible.