Cadet Training Programme At The Competition Commission 2022/2023 – Application Form | How to Apply
Cadet Training Programme At The Competition Commission 2022/2023 | Application Procedures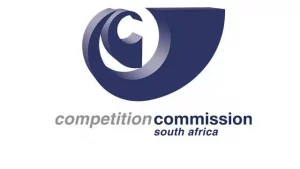 Do you want to participate in a South African Internship Programme in 2022? Applications for the Cadet Training Programme At The Competition Commissions Program are now being accepted. The following is a list of the actions you'll need to complete the application.
 Cadet Training Programme At The Competition Commission 2022/2023, How to Apply Online, Internship Requirements, Eligibility, Application Form Pdf Download, Application Deadline, Wage Scale, Sample Interview Questions, and more.
Cadet Training Programme At The Competition Commission 2022 Application Details
An internship is a brief period of work experience provided by a company for a specific purpose. Internships are employed in a variety of settings, including corporations, non-profits, and government entities. Students and graduates who want to develop relevant skills and experience in a specific field generally participate in them.
The Competition Commission is on a search for top-tier Graduates to join our 2023 Cadet Training Programme for a period of 24 Months.
How to Apply  For Cadet Training Programme At The Competition Commission 2022
This is an exciting opportunity to gain experience in the field of  Competition Law and Economics whilst making a difference to our economy, by contributing to realising the Competition Commission's Vision 2030 of 'Growing, a Deconcentrated and Inclusive Economy' for all South Africans.
On successful completion of the programme, Cadets may apply for growth opportunities within the Commission.
We are a young and developmental organisation that actively promotes a culture of learning and offers a platform to nurture talent.
If you meet the criteria below and are keen to build your aptitude in analysing complex economic or legal issues, look no further than the Competition Commission. We look forward to reviewing your application!
(An annual total cost to company stipend of R 223 078.04)
Two-year Fixed Term Contract
Qualifications, Skills & Experience
We are looking for dynamic, hardworking and committed individuals who meet the following requirements:
Must be a South African Citizen.
A completed Masters's Degree in Economics or an LLB Degree with Admission, plus at least 6 -12 months of research experience and a comparatively good academic average record. An average academic record of above 70% will be an advantage.
A great team player with excellent interpersonal, writing and communication skills.
A Good analytical, research and investigative skills as well as computer literacy.
HOW TO APPLY
Shortlisted candidates may be required to undergo proficiency assessments.
The successful candidate will be vetted for security purposes.
The Competition Commission reserves the right not to fill this position.
Click Here to Apply Online for the Cadet Training Programme At The Competition Commission
Conclusion
However, if you have any queries regarding Cadet Training Programme At The Competition Commission kindly leave a comment below and we shall provide you with the information you need As soon as possible.