BDO Internship 2022/2023 | Application Procedures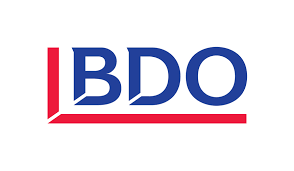 Do you want to participate in a South African Internship Programme in 2022? Applications for the BDO Internships Program are now being accepted. The following is a list of the actions you'll need to complete the application.
 BDO Internship 2022/2023, How to Apply Online, Internship Requirements, Eligibility, Application Form Pdf Download, Application Deadline, Wage Scale, Sample Interview Questions, and more.
BDO Internship 2022 Application Details
An internship is a brief period of work experience provided by a company for a specific purpose. Internships are employed in a variety of settings, including corporations, non-profits, and government entities. Students and graduates who want to develop relevant skills and experience in a specific field generally participate in them.
BDO: Admin Internship Programme 2022 / 2023
The Tender Administrator Intern's overall purpose is to participate in all tender document processing and ensure compliance and delivery on time of all tenders. The Intern will have an eye for detail, ensuring accurate administration and analysis of supply chain management requirements, and be proactive in identifying and resolving any potential error.
Responsibilities
Prepares tenders and standardized tender templates and documentation.
Prepares initial tender documentation and coordinate obtaining the required approvals.
Compilation of various input to create a more complete tender proposal
Monitoring deadlines
Evaluation and contract negotiation
Liaises with the Departments on an ongoing basis with respect to Tender requirements and Tender status
Corresponds with vendors in conjunction with the tender process as required, ie, non-disclosure agreements, confirmation of interest, etc
Assists in preparation and/or review of Tender Documentation Packages comprising of instructions to Bidders, Contract Form, General Terms Conditions, Bid Forms, etc.
Maintains tender files and arranges their archiving upon Tender completion
Prepares correspondences to internal departments, bidders, and contractors
Follow through successful acquisitions to completion
Requirements:
Degree or Diploma in:
Admin
Supply chain Management
or Equivalent
Skills and Competencies:
Effective Communication Skills, both written and verbal.
Problem-solving techniques and effective conflict management skills.
People management skills
Ability to engage with senior management and clients.
Ability to establish and maintain strong relationships.
Attention to detail
Conclusion
However, if you have any queries Regarding BDO Internship kindly leave a comment below and we shall provide you with the information you need As soon as possible.