Unilever Internship 2022/2023 – Application Form | How to Apply
Unilever Internship 2022/2023 | Application Procedures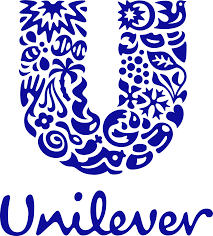 Do you want to participate in a South African Internship Programme in 2022? Applications for the Unilever Internships Program are now being accepted. The following is a list of the actions you'll need to complete the application.
 Unilever Internship 2022/2023, How to Apply Online, Internship Requirements, Eligibility, Application Form Pdf Download, Application Deadline, Wage Scale, Sample Interview Questions, and more.
Unilever Internship 2022 Application Details
An internship is a brief period of work experience provided by a company for a specific purpose. Internships are employed in a variety of settings, including corporations, non-profits, and government entities. Students and graduates who want to develop relevant skills and experience in a specific field generally participate in them.
Unilever: Human Resource Internship Programme 2023
The Intern will support the People Partner on the front line on the full employee life cycle. The Employee Experience Intern will ensure Employees and Line Managers understand the support Model that has been put in place for contact for any queries. This is a factory-based role with exposure to world-class training.
Responsibilities:
Assist employees on all benefits queries such as shares, medical aid, calamity loan, Sanlam logins, employees going on Maternity and Paternity.
Support employees on Unilever's Part-time study scheme process by collating applications, loans, reimbursements, informing the Learning Coordinator and informing the EDA (Africa Hub) team.
Support the both the Africa Hub- Benefits team and the site on the Reward cycles for Annual Pay Reviews
Ensure the site HR Hubs are fully stocked with all HR documents and application forms, all computer hardware and phones are operational, removal of expired content.
Assisting with general employees' communications and queries including, benefits, Leave, payslips etc.
Compile monthly newsletters
Ensure all site announcements are communicated and on notice boards
Assist on providing employment documents i.e. IRP5s, employment confirmation letters etc. where required.
Requirements:
Bachelor's Degree or equivalent
Over 60% academic average
Must have 0 or less than 2 years working experience post studies
Skills and Competencies:
A drive to achieve ambitious performance objectives and quality standards
Passionate about the Unilever brand and purpose
Customer-service mindset
Passionate about people, hands-on approach, high people engagement with blue collar team
Good with people interaction
Great communication skills
Goal-driven
Digitally Savvy
Passion for learning
Conclusion
However, if you have any queries Regarding Unilever Internship kindly leave a comment below and we shall provide you with the information you need As soon as possible.