Kaap Agri Learnerships 2022/2023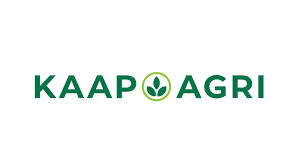 Application for Kaap Agri Learnerships in 2022, How to apply for the Kaap Agri Learnerships, as well as the prerequisites, eligibility, and application deadlines for the years 2022 and 2023 are all available on this Educative Page.
Are you looking for a South African Learnerships Programme 2022? Applicants who meet the requirements for the Kaap Agri Learnership 2022 are welcome to apply. Below is a breakdown of the steps you'll need to take to finish the application.
Kaap Agri Learnerships Application 2022
Are you interested in applying for Kaap Agri learnerships? All information about the Kaap Agri leadership application form, how to apply online, requirements, and the application closing date of 2022 can be seen on this Page.
If you want to gain new skills and advance your profession, learnerships are a fantastic option. Learnerships for 2022 are already available, and we always have the most up-to-date information for you.
You will receive training toward a full qualification when you enroll in a Learnership Program, but you will not be required to pay study fees. In fact, you will be compensated in the form of a stipend when you apply for a Learnership. This means that you will be paid monthly while serving on the leadership team; the amount you will be paid is determined by the Learnership's academic level.
Kaap Agri: Learnership Programme 2022 / 2023
We are offering a select few the opportunity to embark on a 12-month Learnership program. A feature of the NQF 2 Fuel Station Operations program, is that it will accelerate the learner's orientation into the world of retail sales and fuel station operations.
A Learnership is a work-based route of attaining a national qualification. It consists of institutional learning (theory) as well as structured work-experience (practice) and leads to a national qualification.
Successful completion of the Learnership requires attendance of all classroom-based study blocks at 2 days per month for a period of up to 12 months with the remainder of the time being allocated to practical exposure at branch level.
Requirements:
Only designated employees (African, Coloured, Indian) need to apply
Must be a South African Citizen
Obtained a Grade 12 qualification
Must have own transport
Willingness to job rotate and be away from the appointed place of work
Successful completion of the inhouse Literacy and Numeracy assessment battery
How to Apply  For Kaap Agri Learnerships 2022/2023
How to Apply
Required Documents:
Motivation letter indicating preferred discipline in which to gain experience and why?
Updated CV
Certified copies of qualification and academic results
Apply Online for the Kaap Agri: Learnership Programme 2022 / 2023
Summary
However, if you have any queries Regarding Kaap Agri Learnerships kindly leave a comment below and we shall provide you with the information you need As soon as possible.